Welcome to
Hotel Periscope Athens
, search and book your room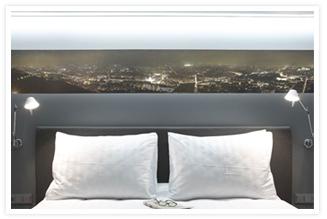 Excellent location, superlative facilities offering outstanding standards, latest innovations in technology and design.. welcome to Periscope Hotel.

Periscope Hotel in Athens is a modern four star hotel set in the cosmopolitan quarter of Kolonaki, characterized by minimalist shapes and contemporary style.

Located in the Kolonaki district, which is the cultural, social and business area of the city, the Periscope Hotel will open its doors and show you its energy and modern philosophy.

Technological ambients, futurist rooms and the most dynamic facilities await for you. Come to see and touch our new project with your own hand.
Give us your Feedback
Periscope Hotel, 22 Charitos Street - Athens